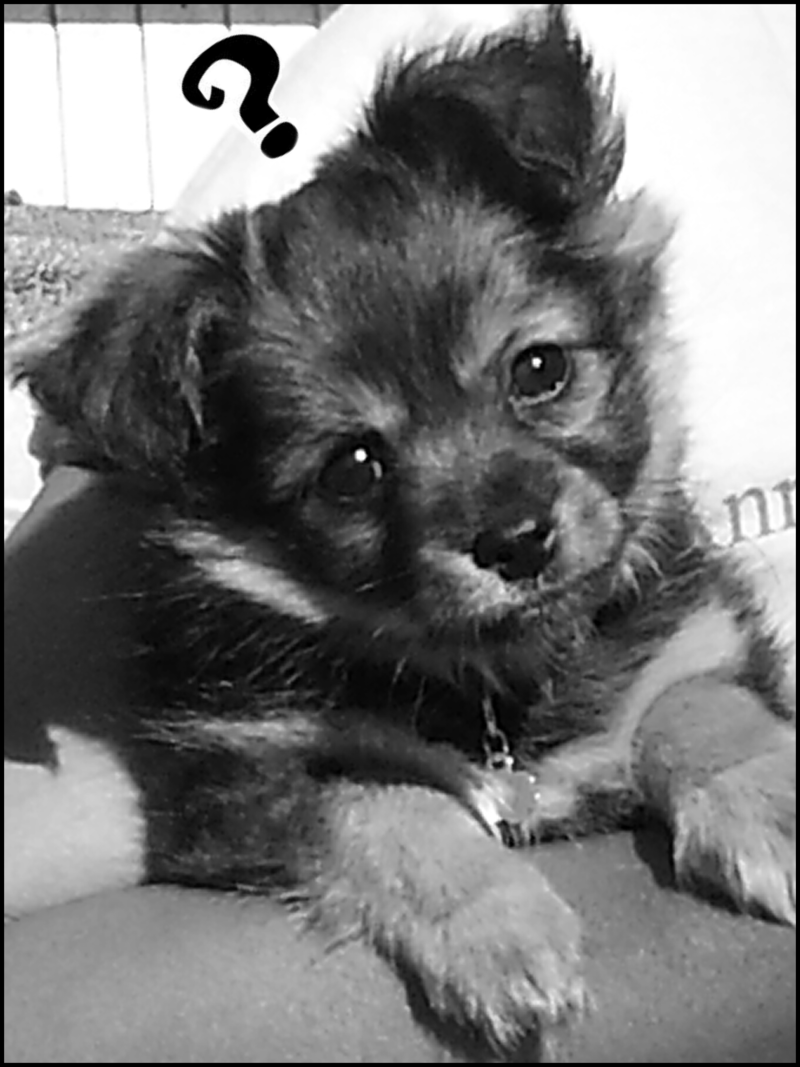 FREQUENTLY ASKED QUESTIONS
Q: Does Tampa's Best Dog Treats and Chews offer free samples?

A: There is nothing more than we would like to do than to give every dog a free sample. If you are willing to pay for shipping, we are more than happy to send you samples. Shipping can range anywhere from $2.50-$5.00. Just paw us an email to tampasbest1@gmail.com.
Q: Are Tampa's Best Dog Treats and Chews really made fresh to order?
A: Yes they are!  When your order is received, we try our very best to have a 2 business day turn around. We are known as hurricane Florida, so inclement weather may come into play from time to time. Please forgive us if your order gets delayed.
Q: Where does Tampa's Best Dog Treats and Chews purchase their meats?
A: All of our meats are bought fresh and never frozen. Our chicken is 100% USDA Grade "A" whole chicken breasts. Our liver is 100% USDA certified beef liver. Both of our meats have been inspected by the USDA and FDA and rated "human grade". We purchase our meats from a local restaurant supply company.  Our meats are the same quality as you would expect when you are dining out or preparing dinner at home for your family. In fact, one of our valued customers let us know that she wasn't sure who liked the Kickin' Chicken better....her daughter or her puppy!!
Q: Are Tampa's Best Dog Treats and Chews made for any size dog?
A: Our treats are made for all breeds and sizes. Although our treats and chews appear to be large in size, they all can be easily snipped to create the perfect size treat for your fur-baby.
Q: How should you store your treats and chews from Tampa's Best?
A: REFRIGERATE. Remember, we at Tampa's Best Dog Treats and Chews, DO NOT USE ANY PRESERVATIVES, fillers, binders or additives when making your treats. Refrigeration will prolong the quality and freshness of your treats.  
Q: How many Tampa's Best treats should I feed to my dog?
A: We always like to use a little common sense as a guide. There are several pieces of the puzzle that must be examined. First and foremost would be any dietary restrictions or allergies that you fur-baby might have.  Please consult your veterinarian with specific concerns. Next would be the size of your baby. Obviously you wouldn't give your small breed baby a whole 4"-8" Kickin' Chicken Strip at one time. You can however, take one strip, snap it into smaller pieces and give it to them throughout the day. We also recommend cutting the Sweet Potato Chews or Discs into appropriate sizes. Remember, treats are just that....treats....and are not meal replacements. Our LIVER treats come in the form of a Fillet.  Although liver is an excellent treat for dogs, too much is not a good thing. Liver is rich in Vitamin A, Iron and a host of other nutrients and minerals. It is recommended to only feed your dog liver in small doses.  
Treats are better for your dog than table scraps and are fine to be given at any time, though giving them as positive reinforcement is best. However, they should not affect meals, and should constitute no more than 10% of your dog's diet. This is especially important for overweight dogs. Regular treating, rather than regular feeding of table scraps, can also help you avoid table scrap-related problems - such as begging, malnutrition, weight gain, digestive problems, and picky eating.
Q: Do you know where your treats come from?
A: Quick.....do you know? If you answered from the kitchen of Tampa's Best Dog Treats and Chews you would certainly be the winner. All joking aside, do you really know? If you don't please grab your treat bag and see. If it says made in China destroy it immediately! If it says "packaged in the USA" search and see where the ingredients were sourced. If it says sourced and packaged in the USA, you are on the right track.
However, how long have those treats been sitting on the shelf in your local shopping market or big box store? That's right, it would almost be impossible to get a correct answer. However, if you purchased your treats from Tampa's Best Dog Treats and Chews, you can be assured that your treats were sourced and packaged in the USA and made fresh to order just for you. There is no warehouse or long over the road rides for your treats.....just freshly made upon order.
Q: Should I give my dogs treats?
A: You don't have to give your dogs treats, but we at Tampa's Best Dog Treats and Chews recommend it. Treats actually help reinforce the special bond between you and your dog, and are a good way to reinforce positive behavior. Treats are also a definite help during your dog's training phase.